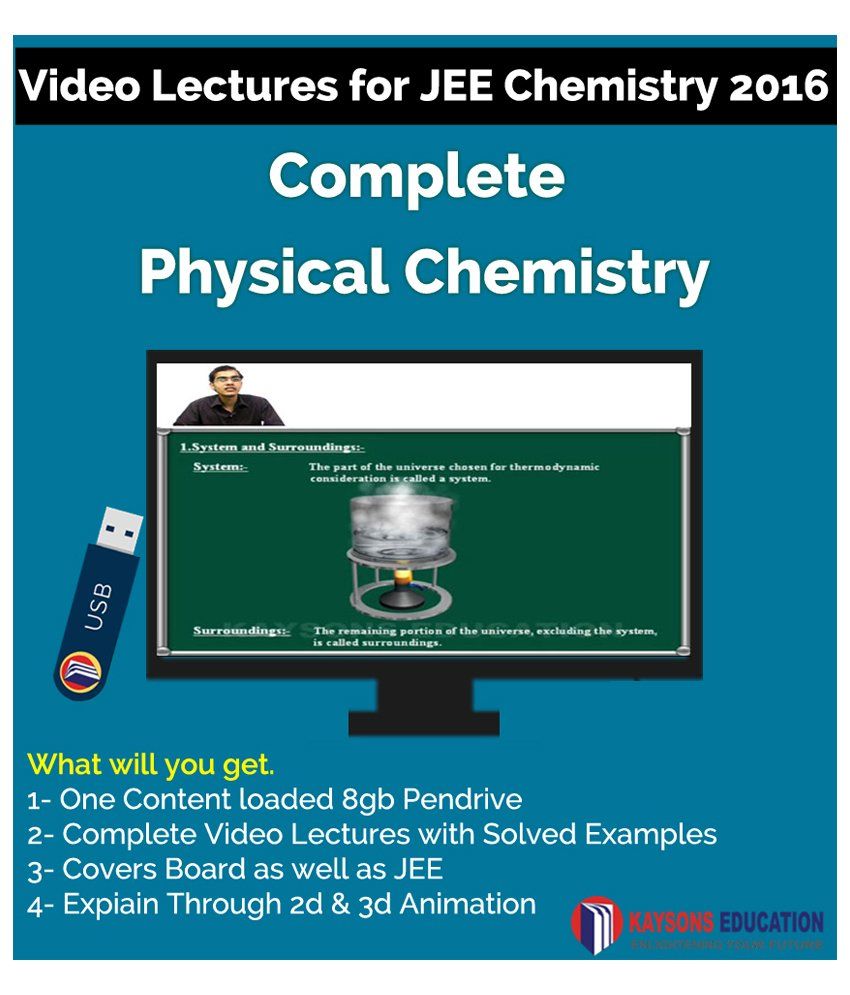 Kaysons Physical Chemistry Video Lectures For Jee Mains And Advance In Pendrive/micro Sd Card By Iitians With 17 Years Of Exp.
+ Extra Cashback from StudentDeal
10 % Cashback on transaction amount
Price last updated on: 04 November, 2015
Prices are subject to change depending upon the store. These prices are applicable for snapdeal website.
Provider: Kaysons Education
Description
Subject: Chemistry Language: Hindi, English Course Duration: 24 hours Stream: Engineering Entrance Exam: JEE MAIN, JEE Advanced Course Validity: 6/1/2016&17 Eligibility: Students for 11th 12th and IIT JEE entrance exam After Support: YES Certification: NO Operating Software: VLC Media Player/Android Devices Class: Class 11, Class 12 For queries and concerns drop a mail to learning@snapdeal.com